Tis the Season to bake…and add pounds to your waistline.  You have probably read or seen a lot of trainers or gym articles talking about HOLDING BACK this Christmas, or THE HOLIDAYS ARE NOT AN EXCUSE.  This is partially true but not realistic.  One of the biggest things we teach at TFW Estrella  is how to balance healthy living with real life.  That is why instead of telling you what NOT TO HAVE.  Im going to make some healthy alternatives.
KEEP IN MIND!!! Even the healthiest foods should still be eaten in moderation.  So enjoy these "Healthier" cookie recipes!
42 HEATLHY COOKIE RECIPES ….From TFW Estrella
These recipes were found from across the web but special thanks to www.greatlist.com for alot of the copy and pointing me in the right direction check out their version of healthy cookie list here
1. Vegan Peanut Butter Chocolate Chip Cookies
We can't not include this classic. This recipe is vegan—filled withnut butter, oats, and almond meal—but we promise it puts Nabisco to shame. Grab a glass of milk and dunk away!
These bars work for breakfast, as an afternoon snack, or an after-dinner dessert. It has protein (nuts!), fiber (fruit!), and all the great taste. (So make them today!)
These cookies are so simple, so delicious, and HIGH IN PROTEIN!!
4. OATMEAL RAISIN WALNUT COOKIES
These twist on a classic are awesome with a great serving of protein to not only make your taste buds go off, but ensure you are satiated after one instead of 10!
5. DOUBLE CHOCOLATE PEANUT BUTTER COOKIES
Super Rich and Delicious, this is another high protein cookie recipe that you could leave out for Santa to help him trim up!
6. Christmas Sugar Wafers with Vanilla Icing
Gather some fitness-themed cookie cutters for this recipe! Made with egg whites and just a touch of sugar and spice, cutouts of Christmas trees and holiday bells never tasted better (or less guilty).
Unsweetened cocoa powder and instant espresso take center stage in this recipe. Paired perfectly with a cup of coffee, these cookies are a caffeine-lover's dream.
8.Pumpkin Spiced Oatmeal Pecan Cookies
Pumpkin season isn't over till we say it's over. (And it's not over.) Filled with oats and nuts, one or two of these will keep anyone satisfied 'till the New Year.
Shortbread is usually loaded with at least one stick of butter, but these bites get their richness from coconut butter instead. They're also free of gluten, corn, soy, nuts, and refined sugars. Pretty impressive for a Christmas cookie, right?
10. Low-Fat Gingerbread Cookies
Half the fat and all the flavor? Sign us up! Besides, who doesn't love to decorate these adorable gingerbread men at any holiday festivity.
Macadamia nuts need more love. And luckily, there's nothing not to enjoy with this cookie made with egg whites, fresh ginger, and a touch of honey, too.
Cavemen need cookies too, right? Using almond flour, honey, and coconut oil, this basic holiday dessert just got real fancy.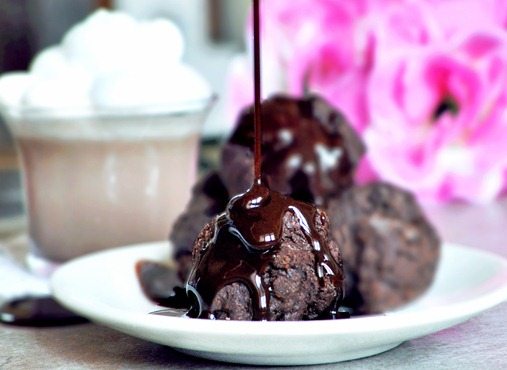 Cookies that taste like hot chocolate? We went there. Made with dates, chocolate chips, cocoa powder, and coconut oil, we'll never need to drink the liquid stuff again.
For something with a bit of extra crunch, whip up a batch of biscotti. Using spelt flour (which is lower in gluten than regular wheat and great for people with a slight gluten sensitivity), applesauce, and olive oil, it's quite all right to reach for seconds of these treats.
These vegan, gluten-free cookies are loaded with classic holiday flavor thanks to ground ginger, cinnamon, molasses, and vanilla. Half a cup of unsweetened applesauce makes these spicy treats nice and moist without adding too much fat.
16. Peanut Butter Kiss Cookie (Gluten-Free)
Grab someone you love and enjoy this kiss under the mistletoe. It's made with rice and tapioca flour, too, so even people with gluten intolerances can taste the love!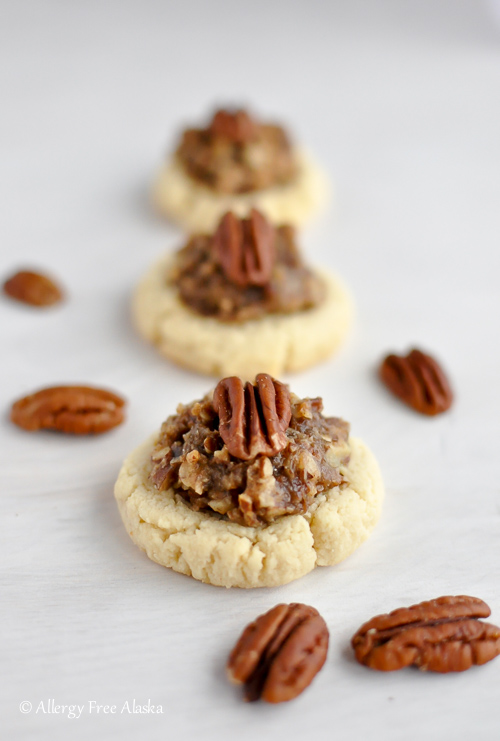 17. Pecan Pie Cookie
This festive flavor combination isn't just for Thanksgiving. To make these cookies, just top basic thumbprint cookie dough (made with almond flour, coconut oil, almond milk, and maple syrup) with a spiced pecan filling.
18.Protein Peanut Butter Cookie
Sometimes, peanut butter straight from the spoon isn't enough. These peanut butter treats are made with dry roasted peanuts, a touch of brown sugar, and protein powder for a high-protein, low-sugar treat. (And don't be afraid to throw in some dark chocolate chips for a lil' extra sweetness.)
19. Shortbread
Yep, shortbread cookies don't always have to be full of butter. This recipe cuts out part of the fat with applesauce, still yielding a recipe that'll satisfy any taste bud.
Whether going gluten-free or not, this cookie is for you. These are low in sugar and contain no grains, but are full of all the deliciousness of a classic almond horn.
21.Raspberry-Chocolate Thumbprint
Sweeten up the holiday season with a fruit-inspired cookie. With a hefty serving of oats, fruit, and almonds, everyone will be filling up on the good stuff.
22. Gingersnap
Add a spicy bite to your next kitchen creation. (And better yet, leave out the fat!) These cookies are soft, chewy, and made with fresh ginger for some extra superfood love.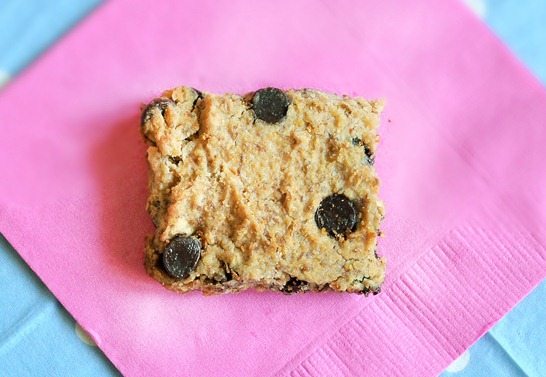 This spin on a delicious dessert has a secret ingredient: garbanzo beans! But trust us on this one — you'll never know the difference, and your guests will never guess!
24. Linzer Cookies
Filled with fruit jam and surrounded by crushed almonds and hazelnuts, this is a classy cookie perfect for any holiday party.
For a sweet and sour treat, try these brightly flavored baked goods. Lemon rinds, honey, and plain yogurt are the stars in this recipe that make this cookie a real (healthy!) winner.
26. Flourless Butterscotch Brownie
Need we read past the title? When the chocolate craving hits, grab one of these brownies, no flour included.
27.White Chocolate Peppermint Drop Cookie
What's a holiday season without some peppermint? Swapping out some butter for plain yogurt makes them healthier, and crushed candy canes make them worth going back for more!
28. Toffee Square
Nuts, seeds, and coconut make this a superfood special in dessert form. Customize these bars with dried fruit and favorite nuts, or sprinkle in some chocolate chips for extra sweetness!
Crispy on the outside, chewy on the inside, and filled with coconut. What else could we ask for in a cookie? Fresh raspberries add some extra sweetness (and fiber), and rolled oats keep all the ingredients together.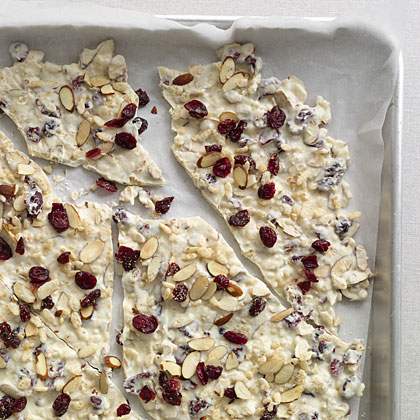 30. White Chocolate Holiday Bark
The secret to this recipe is sliced almonds and rice cereal. (Who knew?) Add melted white chocolate and dried fruit for a creative twist on a classic.
With grated carrots and rolled oats as two of the major ingredients, this soft, spicy cookie is a good balance between healthy and indulgent. If butterscotch chips aren't your fave, sub in dark chocolate.
32. Coconut Date Linzer Cookie
No grain is no problem for this festive, whole food-filled cookie. The dough is made from coconut flour, while the filling is made from chopped up Medjool dates.
Whole-wheat flour, a little flax, and a lotta pumpkin and dark chocolate make this a crowd pleaser—especially around the holidays!
Need a quick, easy dessert to bring to that last minute, unexpected holiday party? This five-ingredient, no-bake dessert will fit the bill.
Tart raspberries plus low-fat cream cheese make for a creative holiday dessert. Enjoy as a late-night snack or a treat to start to the morning.
Egg whites are useful for more than just omelets. For a light, sweet treat after a big meal, one of these festive meringues should fit the dessert bill.
These no-bake treats are practically a health food (practically…). Not-so-unhealthy ingredients include unsweetened coconut, pecan flour, pumpkin puree, cocoa powder, vanilla, and cinnamon.
Fresh cranberries, Greek yogurt, and orange rind give these gooey bars plenty of flavor. Whole-wheat pastry flour and rolled oats add a bit of fiber.
Vegan and gluten-free cookies don't have to be dry, flavorless, and boring. These tiramisu sandwich cookies feature tasty ingredients like rum, vanilla, amaretto, coconut cream, and instant coffee.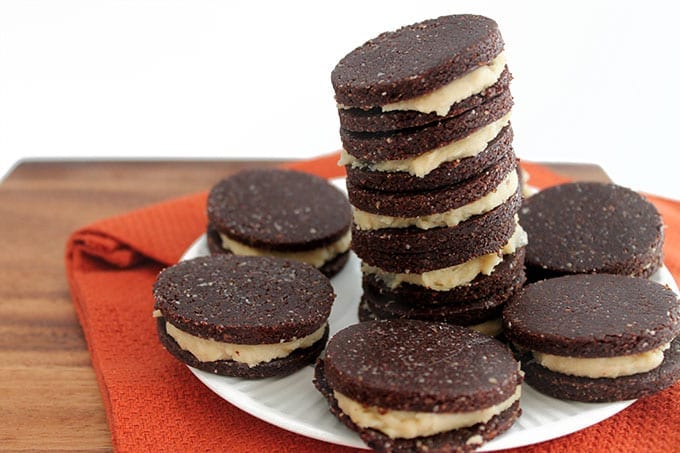 Since Oreos are milk's favorite cookie, they're probably Santa's favorite cookie, too. These homemade sandwiches are raw, gluten-free, and dairy-free. Pro tip: you definitely need a food processor to whip up these allergen-free bad boys.
41.Zucchini Chocolate Chip Oatmeal Coconut Cookie
Old-fashioned rolled oats, coconut flakes, and (obviously) zucchini give these bite-sized treats plenty of flavor and texture. Vanilla, chocolate chips, and brown sugar make them taste holiday-worthy.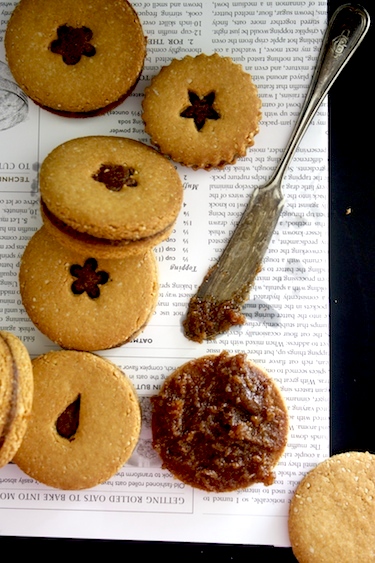 The name might be a mouthful, but this recipe is actually pretty straightforward. The cookies are made with quinoa and almond flour, so they're safe for gluten-free friends. Make them into sandwich cookies by adding the spicy almond butter or eat 'em plain.
Ready to Transform this New Year?  We Are Already Filling up Our January 6 Week Free Transformation! Click Here To Apply